Lube Mobile, the Mobile Mechanics replace your Brake Disc Rotors where your want at your leisure. Dont drive the car any further and risk further rotor damage. Sit tight - we will come to you, do a full brake inspection and show you any brake problems. You then decide to proceed and are in control of costs.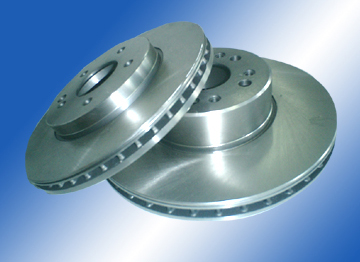 Whether your brakes are grinding, squeeling, vibrating, pulling to one side or simply worn out, Lube Mobile is there to help. If a brake pad has below minimum material on it we can replace them. If the disc brake rotor surface is not true, we will measure the disc brake rotor thickness - if it is enough above minimum specification we may machine the disc rotors on some vehicles and may have to take them away. If it is equal or below minimum specs we will replace the rotors with new ones. In this day and age is becoming more economical to do it this way.
Once all parts are fitted we will bleed the brake system and make sure the brake fluid is at the correct level. A test drive is then completed to ensure all brake pads and disc rotors are bed in and operating correctly.
Your personal Lube Mobile mobile mechanic can:
Remove all wheels check braking system
Inspect brake pads
Check your front and rear disc brake rotors and thickness
Check and adjust the handbrake
Chec other brake hydraulics like calipers and wheel cylinders
Check brake fluid for age, moisture contimination and drain, replace if needed
Log on to the great new Lube Mobile online booking system and after only a few pieces of easy information like postcode you will get our next available arrival time for your area, choose your own or even select a mobile mechanic you know to do your disc rotors. You'll have a time and a place booked in now time. We can provide you with a price on your brake repairs on inspection and availability on parts and completion time.
We use only quality parts on your vehicle. We can replace any damaged or worn disc brake rotors, front or rear, on site at your convenience. All work comes with a 12 Month/20,000km Warranty.
You can book this online now or ask for a quote via email or simply gives us a call on 13 30 32 for any further information.