Clutch Replacement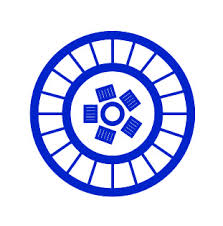 Lube Mobile, the Mobile Mechanics repair all types of clutch problems. Whether your clutch pedal goes to the floor, is hard to get into gear, car is leaking fluid, car won't move when you let the clutch out or the clutch is slipping whilst driving Lube Mobile is here to help. Enter your postcode for arrival time;
Looking for Price and Availability ?
Fully Qualified Mechanics
-
12 Months Nationwide Warranty
-
Only Quality Parts and Oils Used

When your car is slipping through gear changes it may be time for a clutch replacement. As a mobile mechanic we can work on your car and provide clutch repair services. A clutch is integral to getting your car moving and working properly. While it's possible to drive a manual car without the clutch, it can be difficult to start and almost impossible to change gears. Therefore, you'll either be driving slowly or not at all.
Most clutch problems are due to the clutch cable. These break when they are worn, and without it the clutch pedals will simply not work. The result is that your car will be stuck in the last gear you switched to or neutral. When you don't have a clutch, the engine will stall when it slows down and stop. When the car has stopped you can put it in neutral and push it to a safe spot.
Having your car attended to by a mobile mechanic, such as Lube Mobile, means that you don't need to transport your car to a separate location. We can attend to your car on site, this can be your home, or workplace. In most cases a clutch repair can be carried out away from our workshop, but for larger jobs like a total clutch replacement, we'll need the equipment in our workshop. A workshop is needed as the clutch is housed between the gearbox and engine, and in most cases the gearbox will need to be removed. However, we can arrange to have your car moved to our workshop.
In most cases it is easy to determine that the clutch is the problem with your car. It could be that you need to push the clutch pedal in further to make changes, or that no matter what you do the gears crunch when performing a gear shift. When a clutch cable goes, you'll hear a loud thump, and then the pedal is very light to push in, this is due to the fact it's not connected to anything.
While some problems with a clutch are obvious, many times it will require a thorough inspection to pinpoint what is causing the issue. We can fix anything with your clutch, but a full inspection may need to be completed at our workshop. Often the clutch will need to be removed from the vehicle to property assess what is wrong and complete the clutch replacement or repair.
How Much Is It to Replace A Clutch?
A clutch replacement can cost from $500 to $1200, but it largely depends on the make and model of the car. For 4WD's, performance vehicles and other exotic cars, the cost of a clutch can be approximately $900 to $2000. With a replacement the largest cost is labour as it can take a while to disassemble all the clutch components and replace it. However, as clutches are reasonably sturdy, you'll only need to replace one about every 200,000 kilometres, which equates to roughly once over the lifetime of the car.
If you have recently purchased a car that is nearing this limit, it could be a good idea to get the car booked in for a clutch service to check that everything is working as it should. This will give you a good idea of how much time the clutch has left before it needs a total replacement. By booking in with Lube Mobile we can come to you and provide an overall clutch service, so you'll have a good idea on the health of your vehicle. This can also be the perfect time to get a car service completed.
When to Change the Clutch Plate of a Car?
The signs that you need a clutch replacement are a spongy feel when you push in the pedals, or the gears grinding and not changing smoothly. Other signs of a clutch that is 'about to go', are when you have trouble changing gears, or the clutch pedal feels like it is shaking and shuddering.
A clutch can wear faster based on the person driving, if you tend to drop or ride the clutch, you will wear it out faster. If your gear changing often results in grinding the gears, the clutch and gears will wear faster than normal. By changing the style of your driving, you can make the clutch last longer, and therefore it will be longer between repairs.
If you are experiencing any of these symptoms you should have it checked out by a professional. Any problems with a clutch should be fixed early before a full failure happens and you are stranded on the side of the road. In most cases the clutch will deteriorate slowly, and you have plenty of notice that something is going wrong. You can book in with Lube Mobile and we can visit your vehicle onsite to check the clutch over and provide you with recommendations for your clutch repair.
How to Hire a Mobile Mechanic?
A mobile mechanic is a convenient way to service your vehicle and Lube Mobile has over 130 vans operating throughout Australia. We are present in all major cities including Brisbane, Melbourne, Sydney, Perth and Adelaide. Lube Mobile can provide services for clutch replacement and clutch repair, and all other car repairs. All our work is backed by a warranty, so you have peace of mind that if something happens you are covered.
We can complete work on all makes and models including, Toyota, Ford, Holden, Mazda, Subaru, and many others. You can make an appointment by using our online booking system or you can call our operators on 13 30 32. Our aim is to provide exceptional service and to have your car running its absolute best and to see you back out on the roads!
Components we can repair or replace:
Click on a heading for more information:
Clutch Repair Reviews
- Real Customers, Real Comments
I was very impressed Graham communicated extremely well was friendly and courteous. I'll definitely recommend you and use you for ALL of my motor mechanic needs in the future.
Jo, Mitsubishi Starwagon, Fit New Clutch & Slave Master Cylinder
I was on a short visit to Sydney from the north coast and without your help it would have been very difficult for me to repair the problem not having the appropriate tools etc. The cost of the job was reasonable.
Dieter, Holden HQ, Supply & Fit Clutch Slave Cylinder
Your mechanic did the job without fuss and professionally!
Barry, Hyundai Excel, Supply & Fit Clutch Kit
Thank you for the great work. I definitely will recommend you to friends :)
Karin, Ford Laser, Bleed Clutch
The mechanic I had contact with was Dan. He was prompt and friendly and explained the worked needed and then kept me up to date with any extra work he encountered along the way. This prepared me for additional costs which I found were very reasonable for the amount of work carried out on my car. It was all round a very painless exercise which is important to our busy family. Well done.
Brett, Nissan X-Trail, Supply & Fit Clutch Kit