Muffler

Lube Mobile, the Mobile Mechanic can repair or Replace your Muffler.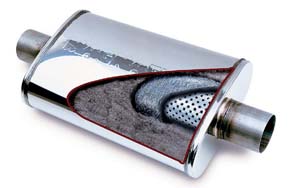 Whether it cracked, has a hole or a rattle inside, blocked restricting flow, rusted or worn out we can help.
We also replace if needed Exhaust Pipe, Catalytic Converter, Oxygen Sensor Exhaust Manifold Exhaust Gakets
We use only quality parts on your vehicle. We can replace any damaged or worn parts on site at your convenience. All work comes with a 12 Month / 20,000km Warranty.
You can book this online now or ask for a quote via email or phone
Related components we can repair or replace:
Click on a heading for more information: