Lube Mobile, the Mobile Mechanics can diagnose and replace your car's Air Flow Meter being part of Engine Management system and components. We have scan tools in our vans to check diagnostic codes on air flow meters on most cars.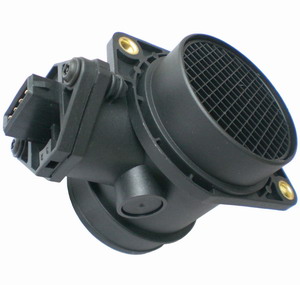 Whether you car is not starting, running rough, using fuel, blowing black smoke, has an intermittent problem or a warning engine light has come on, we can help. Our technicians can check your entire engine management system using a Scan Tool loaded with data on the latest models to read fault codes and live data. These are carried all the vans now. Please mention you have this type of problem at time of booking to ensure we can send the suitable van and mechanic.
All componentry can be checked such as: ECU, Crank Angle Sensor, Cam Angle Sensor, Throttle Position Sensor, Air Flow Meter, Oxygen Sensor, Coil Pack, Ignition Module, BCM Module, DFI Module, Air Temperature Sensor, Coolant Temperature Sensor and Injectors.
We use only quality components from recognised leaders in the industry.
Our technicians arrive at your chosen destination equipped to perform a range of vehicle services, repairs and maintenance. Our mechanics can see your vehicle at your house, at your office, or even at your holiday destination. We'll make certain that your car is back out on the road in next to no time at all.
Let us come to you and diagnose and repair any problem you may have with your engine management system at a time and place you choose. All work comes with our 12 Month / 20,000 km Warranty.
We always price ourself of checking cars and providng quotes up front, so you dont get any nasty car repairs bills without notice.
You can book online now or click for a quote via email or call us on 13 30 32.